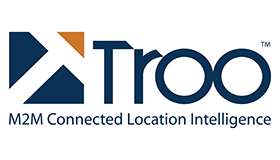 SageTea Software is pleased to announce its most recent partnership deal with Troo Corporation. This partnership allows SageTea customers the ability to easily incorporate asset tracking and monitoring into any SageTea Solution.
This partnership has immediate benefits for new SageTea Warehouse and Fleet Tracking customers. With TrooTrax, Troo's complete GPS fleet tracking solution that includes reefer tracking and trailer tracking, SageTea can now offer our customers an integrated warehouse management solution that can track assets throughout the entire shipping and warehousing lifecycle. In addition, Troo's telemetrics and M2M capabilities allow us to offer our warehousing and shipping customers a broad range of real-time tracking features including automated data transfer at shipping and receiving, electronic driver logs, temperature alarms, real time mapping, driver identification and electronic customer notifications. SageTea is integrating its new cloud solution to provide an easy to use software as a service offering with full featured data networking.
Troo Corporation, a privately-held M2M Location Intelligence PaaS (Platform-as-a-Service) Solutions company established in 2004, has global channels serving asset tracking and monitoring with customers in 50 countries in applications such as aviation tracking, emergency response dispatch/forest fire fighting, trucking & trailer fleet management, fixed asset/systems monitoring, stolen vehicle recovery, UBI (usage based insurance) and spatial GIS analytics/publishing. Troo also offers TrooConnx, cloud-based platform interfaces and web-services that allow TrooM2M, and consequently TrooTrax and TrooAnalytx technologies, to securely inter-communicate between applications and databases.
Troo's customers include major global OEMs such as Honeywell Aerospace, GlobalStar and Redtail Telematics.