SageTea Robotics
SageTea Robotics is an R&D program with the purpose of exploring how SageTea Software can be used for robotics applications. Our target robotics platform is based on Raspberry Pi, Linux, NuScratch and Squeak Smalltalk.
SageTea Robotics and FIRST LEGO League
FIRST LEGO League is an alliance between FIRST Inspires and LEGO GROUP.
The mission of FIRST® is to inspire young people to be science and technology leaders and innovators, by engaging them in exciting mentor-based programs that build science, engineering, and technology skills, that inspire innovation, and that foster well-rounded life capabilities including self-confidence, communication, and leadership.
The Mission of LEGO GROUP is to inspire and develop children to think creatively, reason systematically and release their potential to shape their own future – experiencing the endless human possibility.
FIRST LEGO League* teams (up to 10 members, grades 4-8) research a real-world problem such as food safety, recycling, energy, etc., and are challenged to develop a solution. They also must design, build, program a robot using LEGO MINDSTORMS®, then compete on a table-top playing field.
SageTea Software is interested in exploring opportunities to promote the emotional, physical and intellectual growth of young people through partnerships with organization such as FIRST LEGO League.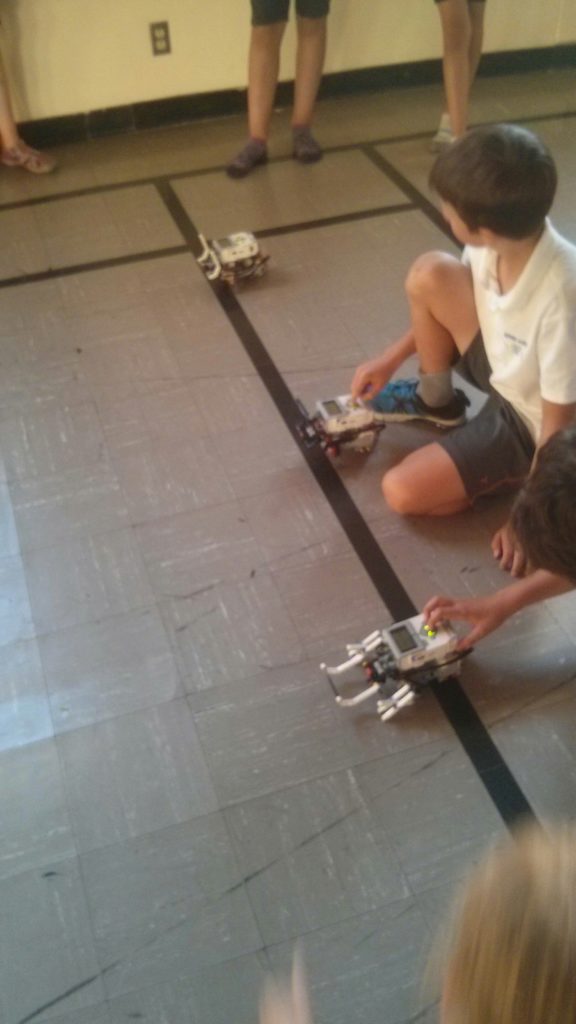 SageTea Software and the FIRST LEGO league (FLL) Team #27874 "The Rippin' Robots"  have agreed to SageTea providing technology to this community project.
SageTea Software is interested in discovering what the children can invent and how they might go about using the technology we provide to work with robots.
To further this project, SageTea Software will contribute:
3 laptop computers;
One unit of Raspberry Pi;
New Scratch software with pre-built games made from Scratch and a project server with Squeak Smalltalk;
The project server source code;
One Ricoh desktop printer; and
Guidance and training.
We will provide time with our engineers, CEO and CTO to help teach the children and assist them with their different projects.
Components from the SageTea Robotics program have been donated to the Rippin Robots including 3 laptops with NuScratch.
Upcoming sessions will feature instruction and training services for the children including basic programming skills and exploratory sessions involving work with robots.
Training sessions are lead by our CTO, Tim Rowledge.