SageTea Cloud
SageTea Cloud is an integrated platform-as-a-service that is included with Text-to-Software®.
SageTea Cloud is the runtime environment which runs applications built using the tool. SageTea Cloud is available as a self hosted solution and or hosted by SageTea. SageTea Cloud Hosting is the standard option. Applications using the SageTea Cloud Hosting option are hosted in Canada by Telus and meet Government of Canada Protected B requirements. SageTea Cloud Hosting is compatible with departmental firewalls using web services.
This makes it easy to select Text-to-Software® and applications built using this tool for use inside the Government of Canada.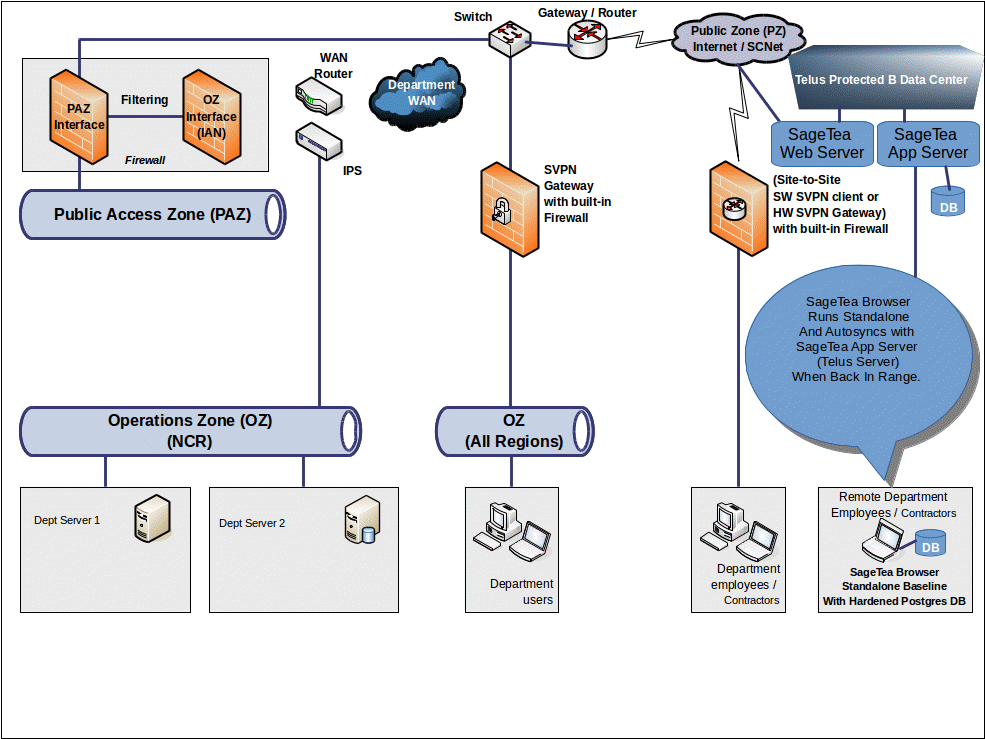 SageTea Cloud has the following features:
SageTea Application Server – a business object server that runs a single instance of a SageTea Application.

Contains 1 or more end user licenses
Validates licenses at login time
Notifies all clients of any data changes across a network
Updates and accesses a SAGETEA database
Communicates with SageTea Web Server and SageTea Browser

SageTea Web Server

Communicates with SageTea Application Server
Provides a full featured web front end compatible with Firefox, Internet Explorer, Chrome and other standard web browsers
Our build system runs every 24 hours and automatically publishes the latest software versions here.