SageTea View
The next generation in
AI Powered CCTV solutions
Why SageTea View?
Get the edge on the competition with the latest in AI Field of View (FOV) Remote Monitoring and Management tools. Integrated machine learning reporting capabilities that offer valuable insights on your customer's CCTVs. SageTea View provides the ability to efficiently identify customer FOV issues in near real time. Find and report camera issues to your customer -not the other way around.
By implementing SageTea View:
you'll break down silos, reduce complexity, and minimize risk, ultimately driving increased profitability & competitiveness. SageTea View offers significant savings over the costly replacement of new generation hardware by seamlessly integrating with existing infrastructure at a fraction of the cost while providing a state-of-the-art solution.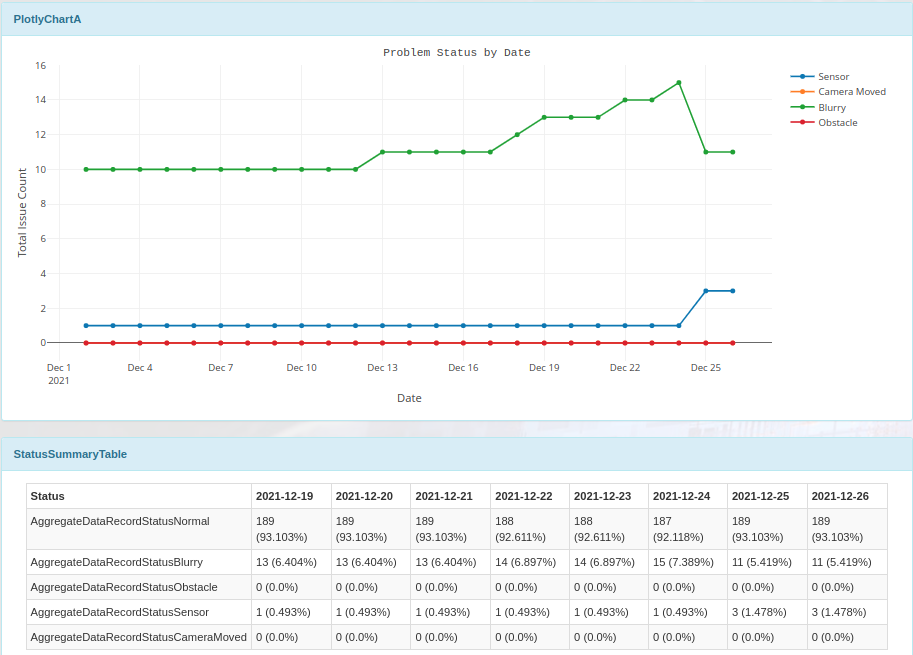 SageTea Software is a multiple award-winning Canadian AI company operating in the growing Low Code/No Code development space.
Our new product SageTea View, is designed to enhance your Enterprise Video Management system by ensuring clean, viewable images and maximizing the accuracy of your video analytics data.
SageTea View's power comes from using machine learning to train our software to see camera images the way an experienced Network Operations Center (NOC) technician would. SageTea View's advanced AI and machine learning capabilities provide near real-time monitoring, detection, and reporting of camera issues, helping you to efficiently maintain and improve your CCTV infrastructure.
With its user-friendly interface and customizable reporting features, SageTea View is the ideal solution for businesses seeking to streamline their CCTV management processes. Deep insight capabilities combined with low code customization and model training makes this tool a holistic solution that delivers unique value to CCTV managers and their clientele.
SageTea View Core Benefits
Proactive Issue Resolution: Avoid missing critical security events due to blurry, black, or malfunctioning cameras. SageTea View monitors camera image health and notifies you in near real-time, enabling you to address issues before they impact your business.
Enhanced Video Analytics: Increase the accuracy and reliability of your video analytics by ensuring optimal image quality. SageTea View guarantees the effectiveness of your video analytics, allowing you to make data-driven decisions with confidence.
Cross-Platform Compatibility: Integrate seamlessly with your existing video management solution. SageTea works diligently to develop customized tools using the providers' Software Development Kits, ensuring complete integration with your current systems.
Streamlined Efficiency & Automation: Eliminate time-consuming manual processes by automating image monitoring and analysis, driving greater cohesion and efficiency across your enterprise.
Trusted Partnership & Collaboration: Build strong collaboration between your team and vendors to create win/win outcomes, guaranteeing consistent forward momentum for your business. We understand the importance of building close partnerships based on trust and mutual commitment.